Yes, They Think We Are Great!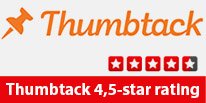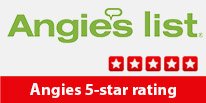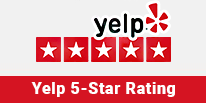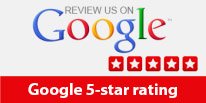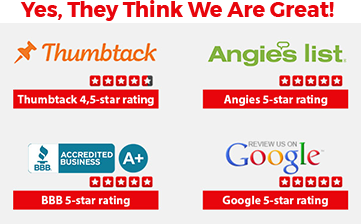 Kitchen Aid Appliance Repair Sacramento
If you're looking for reliable and efficient Kitchen Aid appliance repair in Sacramento, look no further than Thermador Appliance Repair by Migali. Our team of experienced technicians are authorized to perform Kitchen Aid appliance repairs, providing top-notch service to customers in Sacramento and the surrounding areas.
The Best Kitchen Aid Appliance Repair Service Near You
Quick and efficient repair services by experienced technicians
Authorized repair service provider for Kitchen Aid appliances
Expertise in repairing a range of Kitchen Aid appliances, including stoves, dishwashers, washers, refrigerators, dryers, and ranges
Use of genuine Kitchen Aid parts for repairs
Competitive pricing and free estimates
Convenient scheduling and same-day appointments available
Common Kitchen Aid Appliance Problems
At Thermador Appliance Repair by Migali, we've seen it all when it comes to Kitchen Aid appliances. Here are some of the most common problems we've encountered:
Kitchen Aid Stove Repairman: Burner not heating up, broken control knobs, and malfunctioning oven temperature sensors.
Kitchen Aid Dishwasher Repair: Leaking water, not cleaning dishes properly, and failure to start.
Kitchen Aid Washer Repair: Excessive noise, leaking water, and failure to drain.
Kitchen Aid Refrigerator Repair: Overheating, not cooling properly, and ice maker malfunctions.
Kitchen Aid Dryer Repair: Failure to start, not heating up, and excessive noise.
Kitchen Aid Range Repair: Broken control panel, uneven heating, and malfunctioning oven elements.
No matter the issue, our technicians have the expertise to diagnose and repair your Kitchen Aid appliance quickly and efficiently.
Expert Kitchen Aid Appliance Repair Pros
When you choose Thermador Appliance Repair by Migali for your Kitchen Aid appliance repair needs, you can rest assured that you'll be getting the best service in Sacramento. Our technicians are highly trained and experienced in repairing Kitchen Aid appliances, and we pride ourselves on providing top-notch customer service. We use only genuine Kitchen Aid parts for repairs, and we offer competitive pricing and free estimates.
If you're experiencing problems with your Kitchen Aid appliance, don't hesitate to call us today to schedule an appointment with one of our expert technicians.